About Music Export Memphis
Music Export Memphis was founded on two core beliefs.
First: music makes cities better. It drives economic development, it attracts new talent, it creates vibrant communities.
Second: musicians choose to live in cities where there are opportunities.
In Memphis, we're lucky to have an incredibly rich musical heritage and a low cost of living, two things that attract artists to move here. We believe that opportunities – like those available through Music Export Memphis – are a key element to keeping them here. And when they stay, our city – everyone in our city, not just those in the music community – stands to benefit.
Music Export Memphis creates opportunities for Memphis musicians to showcase their music outside the city, driving tourism, talent attraction and economic development, and giving artists a needed engine and platform to grow their careers and elevate Memphis' profile as a contemporary music city.
Here are our four key areas of impact:
Elevate musicians. Elevate Memphis.
Our work elevates Memphis musicians' careers, making Memphis a city of choice for musicians, artists and creatives, elevating our national and international brand as a contemporary music city.
In 2018, Music Export Memphis paid out more than $15,000 to Memphis musicians across all of our programs (Ambassador grants, Experiences and our Export Bank opportunities). Our goal is to double that figure in 2019.
Since our work began in 2016, artists showcasing at our Experiences have been featured in leading national music media including NPR, Paste Magazine, American Songwriter and No Depression.
Since the launch of our Ambassador grants in July of 2018, MEM has awarded more than $10,000 in grants to Memphis artists for doing what they already do so well: tour the world, play great music and rep our city. Ambassador grants are unrestricted, and our artists have spent their funds on everything from filling the gas tank to renting a van to booking a hotel room.
2018
Music Export Memphis hosts its first-ever hip-hop showcase at A3C in Atlanta, featuring three artists and one producer who MEM also supported with lodging, transportation and conference access
2018
The first-ever Tambourine Bash in April 2018 raises $7,000 to launch MEM's Ambassador tour grants
2018
Music Export Memphis is recognized by leading music policy consultancy Sound Diplomacy as an international music export partner. Through this relationship, MEM developed connections with music cities like Denver/Fort Collins, Chicago, New Orleans, Austin and Nashville to learn best practices and create opportunities for Memphis artists
2017
The Memphis to The Mersey creative exchange brings Memphis and Liverpool songwriters together for an immersive creative experience in both cities in August of 2017, including a finale concert performance at the Liverpool Philharmonic Hall
2017
Music Export Memphis partners with Memphis Tourism and Memphis Music Initiative to land Music Cities Convention for Memphis in 2017, bringing 175 international music leaders to the city for a conversation on how music makes cities stronger
2017
MEM's Memphis Picnic at SXSW welcomes more than 1,200 attendees representing more than 65 U.S. cities and 17 countries. 60% of attendees said they had never been to Memphis before, and 100% of respondents to a post-event survey report that the event made them want to plan a trip. 84% of respondents said the event enhanced their perception of Memphis
2016
The 2016 Memphis Americana Picnic at AmericanaFest hosts an international audience of fans and media (placements in Paste Magazine, American Songwriter, No Depression + more)
Experiences
Our day-long Memphis parties at music festivals and conferences like SXSW and AmericanaFest put the best of Memphis on display, and use live music as a centerpiece – augmented by Memphis cuisine, craft beer, culture and kitsch – to start a conversation about the Bluff City as a vibrant, exciting place to plant roots. Sometimes, we create experiences within the framework of an existing opportunity like SXSW, AmericanaFest or Folk Alliance. Other times, we'll create more bespoke experiences for audiences from 1 to 1,000 – in August 2017, our songwriters' exchange gave two emerging Memphis artists the chance to pair with two Liverpool artists for a two-week intensive experience on both sides of the ocean.
Export Bank
Our export bank helps companies and organizations hosting Memphis-centric events across the U.S. include live Memphis music in their recruitment of talent to the city.
Ambassadors
We know that artists living in Memphis are already touring the country - sometimes the world - and sharing the Memphis music story. So why not mobilize them as paid brand ambassadors? Artists approved for the Ambassador grant receive content creation support to tell their own Memphis story, and unrestricted funds based on the amount of dates they're playing and geographic reach. There is no better way to elevate Memphis than through their authentic voices and stories.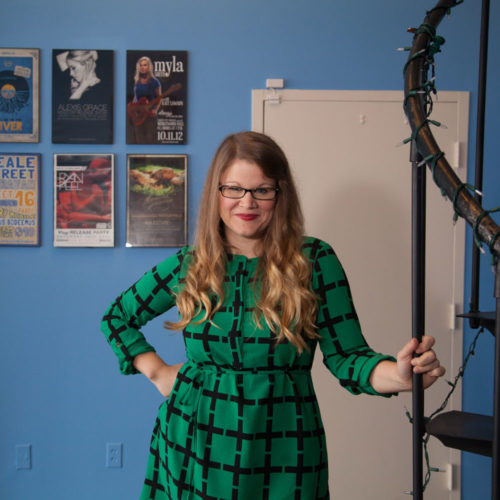 Elizabeth Cawein founded Music Export Memphis in 2015, four years after the launch of her successful music media firm Signal Flow PR and six years after her passion for music and economic development was first sparked. The concept for Music Export Memphis grew from frustration — Elizabeth was tired of traveling to music festivals and conferences and not seeing her city represented — and innovation — she was learning from top music export offices around the world and felt that the concept could be scaled in a smart music city. In 2016, with support from the Memphis Chamber of Commerce and the Convention & Visitors' Bureau, Elizabeth produced the first-ever Memphis Americana Picnic at AmericanaFest in Nashville. The following spring, she took five bands — and a host of Memphis partners — to Austin for SXSW. Between the parties, she was busy landing the Music Cities Convention for Memphis in 2017 and organizing an international songwriting exchange with the city of Liverpool. Elizabeth believes that music is a driver of economic development, and that artists want to live in cities that provide opportunities for them. That's her vision for MEM: create opportunities for musicians to grow their fan bases (and their incomes) outside of the city and they'll keep their roots and the talents inside the city, all while impacting talent attraction, economic development and tourism. Elizabeth still works in PR and marketing with her roster of Signal Flow clients. She has taught at the Stax Music Academy and Visible Music College, and currently teaches music publicity as an adjunct faculty member at the University of Memphis School of Journalism. She moderated panels at SXSW in 2015 and 2016 and hosts a showcase at Folk Alliance International. In 2015 she was honored by the British Council at its inaugural Education UK Alumni Awards, celebrating outstanding U.S. alumni of British institutions, for her entrepreneurial work.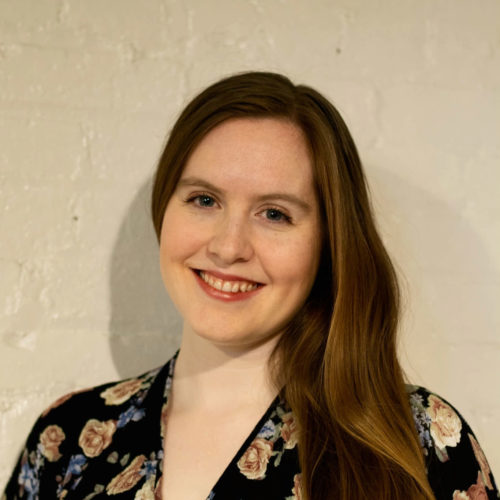 Megan Carolan is a musician, Marketing & Events Producer, social media consultant and occasional actress in Memphis, TN. Currently, Megan is the Marking and Events Producer at New Memphis where she connects people with the good going on in Memphis and organizes events such as Exposure on 901 Day, Memphis 101, and others. Megan also does social media for local bands like the Memphis Ukulele Band. Post college, she began her career at Church Health Center where she coordinated their major events, Walking as One and Rock for Love. Megan is a solo artist but has also sung in numerous choirs and performed in many different settings such as church, rock shows, songwriter nights, and theatre. Megan has performed across the East Coast, Mid-South, and internationally in Germany and Austria.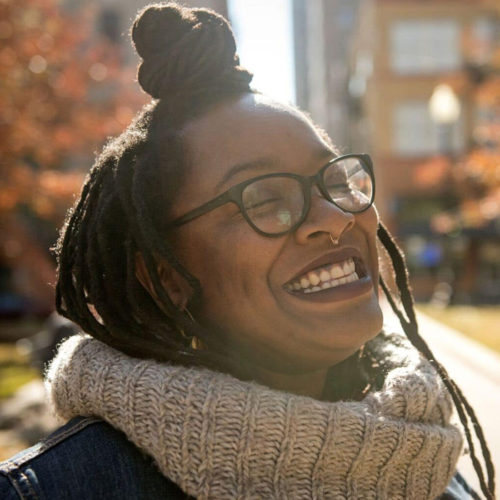 Tonya Dyson is the founder of Neosoulville where she shares her passion for what's she's coined "soul culture" online and via live event production. She also cultivates that same love of music in burgeoning artists by way of the Memphis Music Initiative as an in school fellow and as the Marketing & Program Manager of Memphis Slim Collaboratory. With 13 years in music promotion and event marketing experience, Tonya has been a driving force in the Memphis music scene producing shows featuring Corinne Bailey Rae, Robert Glasper, Foreign Exchange, and more in addition to serving as "curator-at-large" for an impressive list of clients. One of two of her signature events- "The Word" is the longest running open mic in Memphis. The other- Soulsville USA Festival is an annual celebration of the Soulsville USA neighborhood. As a singer/songwriter, Tonya is preparing for the debut release of part one of her highly anticipated "Finding My Way" series. She's also been featured on Vh1 & The Grio and has also shared the stage with & written for several notable artists.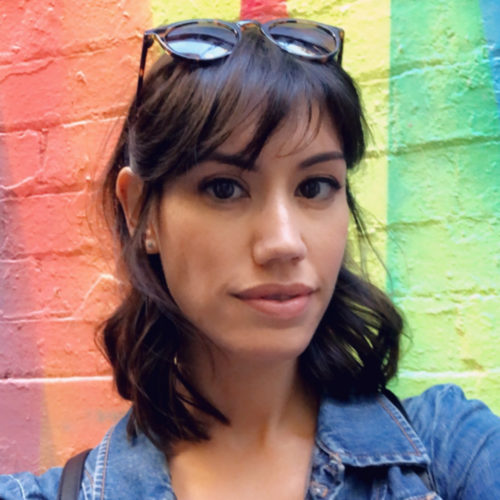 Leah Gafni is the Director of Online Marketing working with with the Memphis Convention & Visitors Bureau to bring visitors to Memphis and extend their length of stay. After moving to Memphis from Tucson, Arizona Leah fell in love with the community. She feels a responsibility share with the world about all the amazing assets that Memphis has as a top tourist destinatination and to tell the stories about the people that make this city great.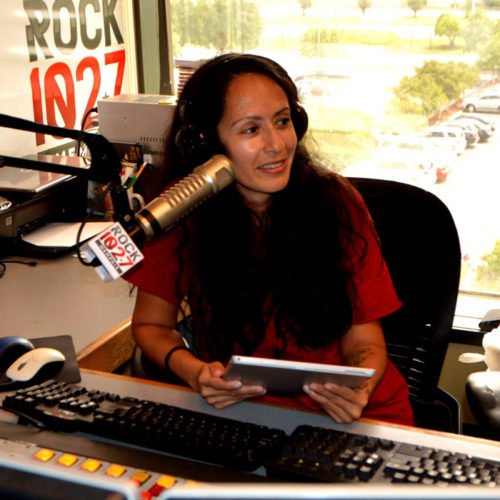 Catrina Guttery is a graduate of the University of Memphis with an Entertainment Management degree. The Memphis native has worked for local talent agency, Colors, alongside managing local bands until 2012. Her commitment to promoting Memphis Music has kept her in the city known internationally for its diverse musical landscape. After serving four years as the Artist Relations and Business Manager for local non-profit Memphis Music Foundation she can currently be heard as an On-Air Personality with IheartMedia Memphis at legendary rock station WEGR Rock 103. Additionally, she serves as host/producer of the radio station's local music program Memphis Made every Sunday from 8-10pm (CST). She spends her free time volunteering on the steering committees for the Centro Cultural Latino de Memphis and the annual Memphis Dia de Muertos (Day of the Dead) Celebration and now serves on the board of Music Export Memphis. She is currently serving her third term on the board of the Memphis Chapter of the Recording Academy and in 2012 the Commercial Appeal named her a "Woman to Watch". She prides herself on being a defender of the low end.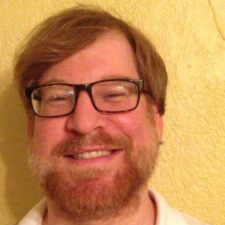 Born and raised in Memphis, TN, John Miller grew up with a love for a wide variety of music. First learning to play piano before tackling french horn and mellophone, he quickly developed a love for the music of the Bluff City – it's pounding rhythms, soaring soul and gritty rock and roll. After moving back to Memphis to attend law school, he soon took an opportunity to directly support artists in the local scene. Beginning in 2007, Miller was hired by the Archer Records label, assisting with legal issues, artist project coordination, and web marketing. After seeing three years of national and international label growth, he took a position with the non-profit Memphis Music Foundation (MMF) as Resource Center Coordinator. In that role, he worked with artists of every genre to help develop and implement specific career goals, as well as creating educational music business materials and opportunities, and representing Memphis artists at national festivals and conferences. Since leaving the MMF in 2014, he has held a variety of roles in the local music community. He served as a tour manager before gaining experience securing artists for community events and festivals as well as a stint as the talent buyer for Lafayette's Music Room. Currently a part-owner at local staple Shangri-La Records, he also co-owns Misspent Records, a label dedicated to releasing music from Memphis artists. Additionally, Miller works as Music Coordinator for Indie Memphis Film Festival, booking artists to perform throughout the festival as well as working with programmers on coordinating music documentaries and live performances. When he's not spinning records up at Shangri-La, you can find him at local shows, cheering the Grizz, or hanging with the Midtown OG's soccer club.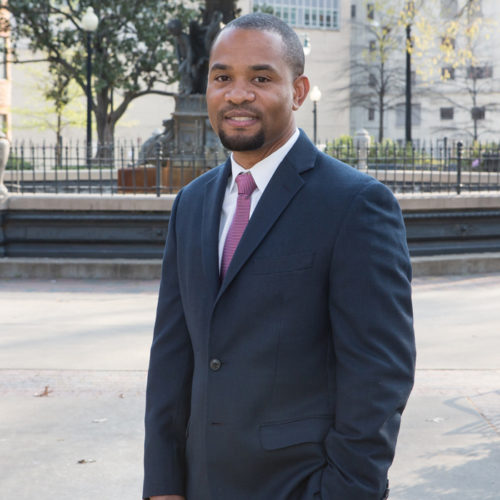 Ernest D. Strickland is Senior Vice President of Workforce Development for the Greater Memphis Chamber. He is responsible for overseeing the Chamber's workforce development efforts and managing staff. His primary objective is to provide assurances to companies that Memphis has a quality labor pool, ready to satisfy industry's immediate and long term hiring needs. Working in conjunction with partners at Workforce Investment Network, the Greater Memphis Alliance for a Competitive Workforce (GMACW) and training partners like Southwest TN Community College, Tennessee College of Applied Technology, Moore Tech and others – the chamber aims to maintain an aligned Memphis area workforce eco-system. Prior to this position, he served the chamber as VP of International, Director of Workforce Development and Public Policy, Existing Business Consultant, and Business Development Associate. Before working at the Chamber, Ernest owned and managed Investors First Realty for over five years. In this capacity, his responsibilities included managing cash flow, leading all property acquisitions and sales as well as serving as property manager for the firms real estate owned. Ernest also has a strong background in law enforcement. He served eight years as a Memphis Police Officer working in Community Oriented Policing (COP), street patrol, traffic patrol, drug enforcement initiatives and consulting businesses on loss prevention strategies. As a native Memphian, Ernest is passionate about growing the city and he enjoys investing in his community through civic duties such as, serving as former board member of Memphis in May International Festival, Chairman of the W.E.B. DuBois Charter School Consortium, Past Chairman of the Downtown Memphis Commission Board of Directors, former Memphis World Trade Club board member and board member of the Memphis Kings Youth Organization. Ernest holds a Bachelor's degree in Professional Studies from University of Memphis and a Master's Degree from Bethel University's Executive MBA program. He enjoys living in Memphis and raising his four children. His twin daughters attend Southwest TN Community College and his son is freshman at Germantown High School.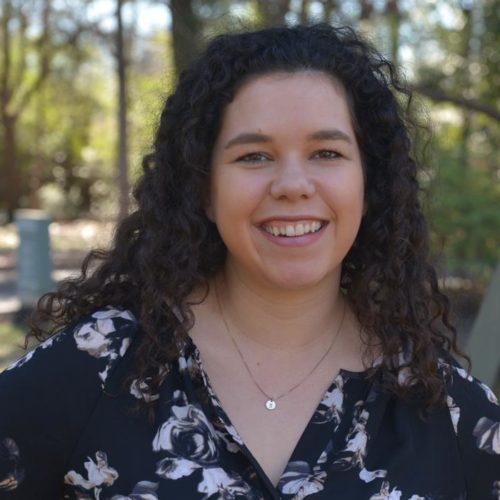 A native Memphian and music enthusiast, Baylee Less is thrilled to serve on the Music Export Memphis Board. Baylee currently serves as Temple Israel's Community Engagement Director, where she oversees Temple Israel's Crosstown space as well as ConnecTI, a young professionals group for Jewish Memphians. In her free time, she organizes listening room style concerts known as Sofar Sounds Memphis and contributes monthly to the I Love Memphis Blog. She enjoys Asian food, concerts, and being outdoors - most likely at Shelby Farms.
Bertram Williams is a Memphis-born educator and entrepreneur investigating the affects of culture on socioeconomic wellness.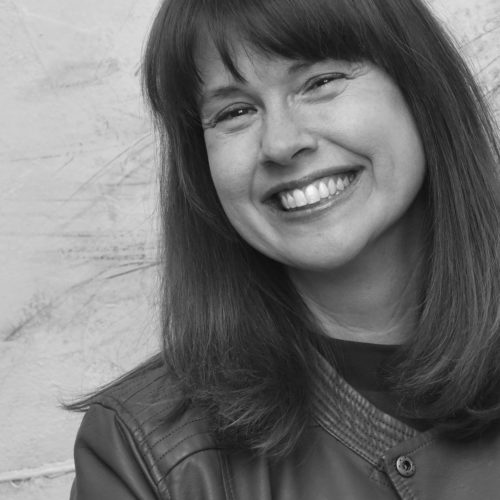 Cindy has been the artistic director of the Levitt Shell since 2013 enjoying presenting a variety of performers to Memphis, TN. The venue offers over 50+ free shows a year to create community through music in the place where Elvis played his first paid concert in 1954. Cindy has also served as a music business professor at Visible Music College, artist manager, multiple roles with Folk Alliance International, and DittyTV. She currently serves on the boards for the Recording Academy, Memphis Export Music, Year for Memphis Music, and Roots & American Music Society. She loves music, people, coffee, music, and knows no strangers.